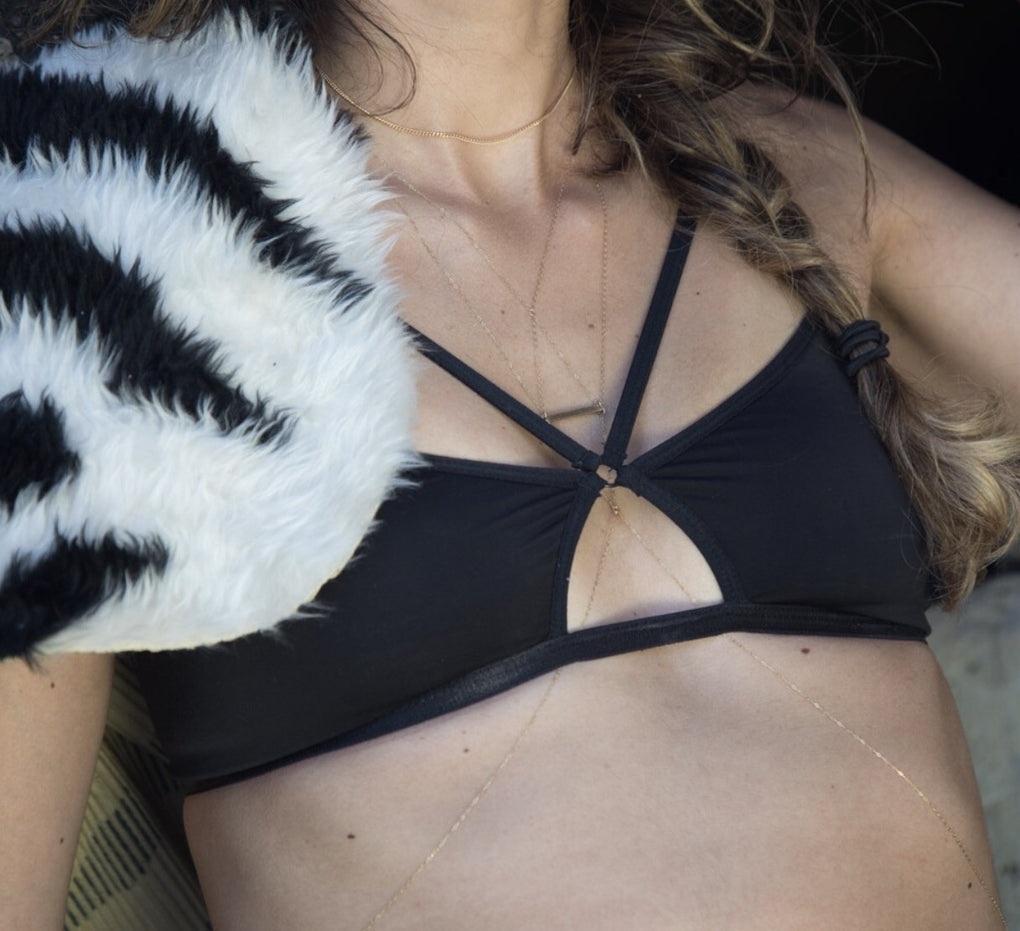 Lovely Day Reversible Body Chain
PRODUCT INFORMATION
Delicate, reversible body chain, worn like a vest on the back or the front.
Made with 14k Gold Filled

Hypoallergenic
Tested on the most sensitive skin, with no adverse reactions reported
Gold will not chip off
Gold will not tarnish for 25+ years if appropriately cared for and left unexposed to liquids, sweat, etc.
Although our pieces we say are "shower approved," please be cautious in knowing that you will get more years out of your jewelry if cared for as recommended
14K Gold Filled is made by a chemical bonding process and is weight standardized in the USA, and must be 5% more in gold weight
14K Gold Filled was invented in 1817, which you don't see on the market much as it is mostly only available in chain and wire due to the production complexities and thus not used by many designers as it is creatively limiting and cannot be cast into shapes
Our customers who take care of their pieces report years of wear
Item is not gold plated

No Closures or Extenders
Handcrafted
Please note: this item will be made to order.  We will reach out to you within 2 business days of placing the order of your estimated fulfillment date. This item typically ships within 4 business days, but please allow 1-2 weeks to receive the item.
 *Lovely Day by Bill Withers*