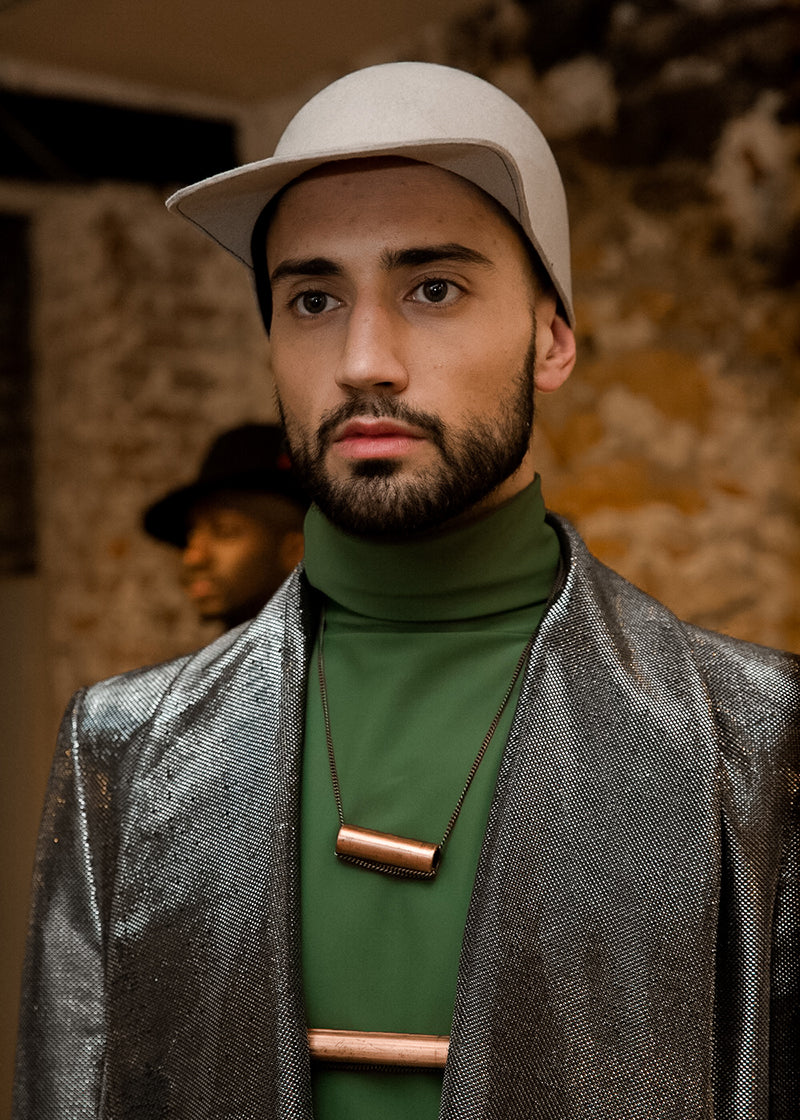 PRODUCT INFORMATION
Off the New York Fashion Week runway, Cochise is the shorter layer of the 2 featured necklaces. To own the entire set, add Busy Child, to your cart.
•  Necklace made with brass chain & copper pipe


PLEASE NOTE:
All Runway 2018 Collection pieces were uniquely created using various materials rather than the 14k gold filled materials used in our signature collections. Because of this, items are not guaranteed to be hypoallergenic and may experience wear-and-tear at different rates and/or tarnish.
Cochise by Audioslave